The FlexoManager is the ultimate tool for creating complex cylinder layouts in flexographic and gravure printing. With its exceptional flexibility and extensive customization options, the Flexo-Manager delivers unparalleled productivity and meets the highest quality standards.
Centralized production of cylinder forms and their transmission to various printing locations is also easily achievable. The comprehensive features of the FlexoManager include step & repeat, a raster editor, a raster dot editor, the ability to set trim marks and labels, control and measurement functions, customizable gradations, as well as import and export options for input and engraving data. Particularly outstanding features are the ability to generate and edit custom raster dot shapes, simulate effective end engraving screens in preview, and automatically correct seams for vertical lines.
The FlexoManager also supports quick exposures (superskip) of the exposure unit and has a resolution of 2540 dpi or extrapolated to 5080 dpi. A control system for data preparation, machine control, and production monitoring rounds off the offering. With the Flexo-Manager, you have the perfect solution for creating highly complex printing templates.
Discover all the other impressive features of the FlexoManager now and receive personal advice from our expert team. Contact us today!
Overall, gravure printing offers diverse application possibilities and efficient mass production, making it an attractive choice for high-quality print products. Its exceptional print quality with excellent detail precision, sharp contours, and rich color reproduction sets gravure printing apart, making it particularly well-suited for premium print materials.
Discover FlexoManager, our advanced software solution specifically designed for gravure printing. With FlexoManager, you can ensure that crucial aspects of gravure printing are executed optimally. Effortlessly and precisely create cylinder layouts, giving you full control over the positioning and alignment of print forms on the cylinder. With FlexoManager, you can efficiently design your layout and achieve impressive results on the substrate.
Rasterization is another crucial factor in gravure printing. With FlexoManager, you can select the perfect raster for your requirements. Whether you prefer amplitude modulation (AM) or frequency modulation (FM), our software provides the necessary flexibility to achieve the desired image reproduction and print quality. FlexoManager offers an intuitive user interface and powerful features tailored to the needs of gravure printing. Experience how FlexoManager boosts your productivity, optimizes print quality, and saves you valuable time.
Contact us today to learn more about FlexoManager and how it can enhance your gravure printing process. Our team of experts is ready to provide you with a customized solution that meets your requirements and gives you a competitive edge. Take the step towards efficient and successful gravure production with FlexoManager.
Discover the power of FlexoManager, the cutting-edge software solution for flexographic printing. With FlexoManager, you can harness the numerous benefits of this advanced printing technology. Flexographic printing is incredibly versatile, capable of printing on a wide range of substrates including paper, cardboard, plastics, films, and more. This flexibility sets flexographic printing apart as one of the most versatile printing methods. Technological advancements have led to improved print quality in flexographic printing, allowing it to compete with other high-quality printing processes. With FlexoManager, you can take full advantage of these advancements. Our software enables precise and sharp image reproduction with excellent color rendition. Experience the ability to transform your print materials into impressive works of art with FlexoManager. Designed specifically for the requirements of flexographic printing, FlexoManager offers advanced features tailored to enhance your printing projects. Benefit from an intuitive user interface and powerful tools that streamline the planning, design, and execution of your print projects. Our software is the perfect companion for your entire flexographic printing process. Trust in FlexoManager to elevate your printing results to new levels. Contact us today to learn more about FlexoManager and how it can optimize your flexographic printing production. Our dedicated team is ready to provide you with a customized solution, giving you a competitive edge. Experience the power of flexographic printing with FlexoManager.
The anilox roll plays a crucial role in the quality and precision of ink application in flexographic printing, significantly contributing to the image reproduction, color accuracy, and detail fidelity of the print.
Discover the art of precision with our Anilox cylinder engraving. Our state-of-the-art engraving technology allows for precise engraving of the finest patterns and screens onto Anilox cylinders, ensuring optimal printing results. With our years of experience and expertise, we can create custom engraving patterns tailored to your specific requirements. We offer a variety of screen options and combinations to optimize your printing process and achieve the best possible color reproduction and detail accuracy.
Our engraving technicians work with the highest precision and care to ensure that each Anilox cylinder is engraved with utmost quality and accuracy. With our Anilox cylinder engraving, you can achieve consistent ink transfer and optimal color distribution on the substrate.
Put your trust in our expertise and experience the quality of our Anilox cylinder engraving. Contact us today to learn more about our engraving services and how we can enhance your printing production. Maximize the performance of your printing machines and achieve impressive printing results with our high-precision Anilox cylinder engraving.
Innovative extensions
Technologies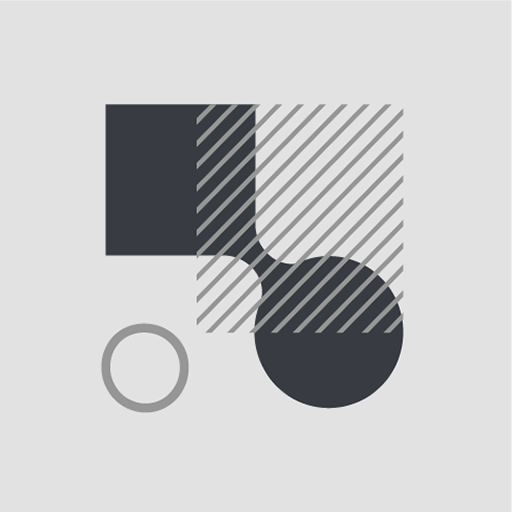 Adobe PDF Print Engine
The industry's leading rendering technology
Learn more

ArtScreen
The magical transformation from image to raster
Learn more